License Activation
In order to activate your license, start AD Unlocker Pro, click on the "?" menu and then click on the "License" button.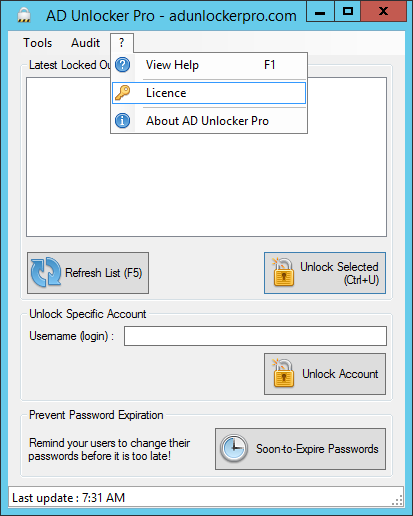 The following window will be displayed: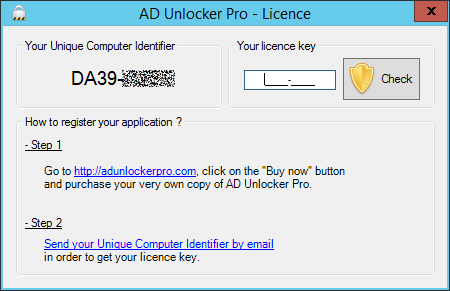 Enter your license key in the focused text field, then click on the "Check" button.
To get a license key, please buy a license on our website and contact us at sales@adunlockerpro.com.
If your licene key is valid, the window will now be looking like the once displayed below, to confirm that you have indeed an activated license: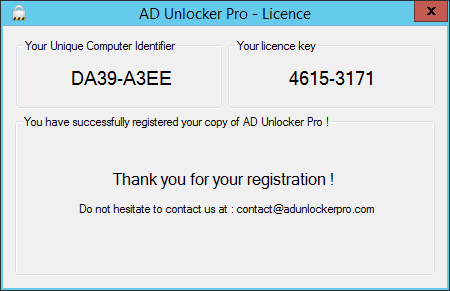 Thank you for choosing AD Unlocker Pro!